Committed to Providing the Highest Quality Legal Representation Possible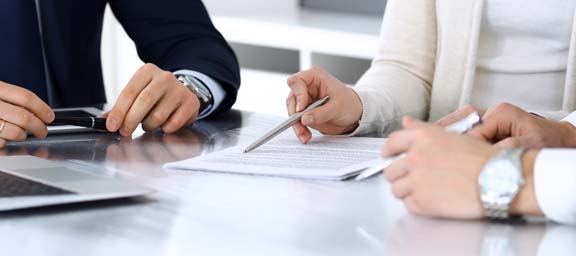 Miller & Ayala, LLP is based in Fresno, California and serves California's entire central valley. We are a local law firm committed to providing the highest quality legal representation possible at a reasonable rate.
Miller, & Ayala is comprised of dedicated attorneys, paralegals and staff that are ready to tackle almost every legal matter. We are a full service law firm that offers representation for clients in business and real estate litigation, personal injury, family and divorce matters, as well as criminal and DUI (drunk driving) defense.
No matter what situation you are faced with, you can rest assured that Miller & Ayala is here to help. Give us a call today to arrange a consultation with one of our experienced legal counsel.
Our office is composed of seasoned trial attorneys and dedicated staff that know and understand the importance of your legal situation. Whether its an auto accident, divorce or DUI, we are here to be of service for you. If you are looking for a lawyer to provide the kind of guidance and support to see you through any legal dilemma, contact our office today. We represent clients in Fresno, Madera, Tulare, Visalia, Hanford, Merced, Los Banos and the rest of California's San Joaquin Valley.
We are available 24 hours a day, seven days a week. You can reach us Toll Free at(888) 317-6621 (MMA1) or Locally at (559) 222-6622 (MMA2) or via email at info@MMA-Legal.com
Miller & Ayala LLP represents clients in California's Central Valley and San Joaquin Valley, including Fresno County, Kern County, Tulare County, Merced County, Madera County, County of Kings, Mariposa County, Fresno, Bakersfield, Modesto, Tulare, Merced, Madera, Kings County, Mariposa, Visalia, Hanford, Dinuba, Los Banos, Selma, Kingsburg, Clovis, Sanger, Reedley, Kerman, Parlier, Coalinga, Firebaugh, Fowler, Mendota, Visalia, Avenal, Corcoran, Lemoore, Porterville, Bass Lake, Shaver Lake, Yosemite National Park, Sequoia National Park.